What are the odds of you being related to Robert the Bruce? One of Scotland's finest warriors, he lead the army of Scots at Bannockburn in 1314, the last victory of a Scottish army over our English neighbours. His remains are buried underneath the pulpit of the New Abbey church after his body was accidentally discovered while digging the foundations for the new church in 1818. The architect redesigned the tower to read 'King Robert the Bruce', how many churches have letters over 1m tall as an advert for what you can see inside?

Bruce was a huge fan of Dunfermline and specified his desire to be buried in Dunfermline Abbey due to the illustrious royalty already resting there.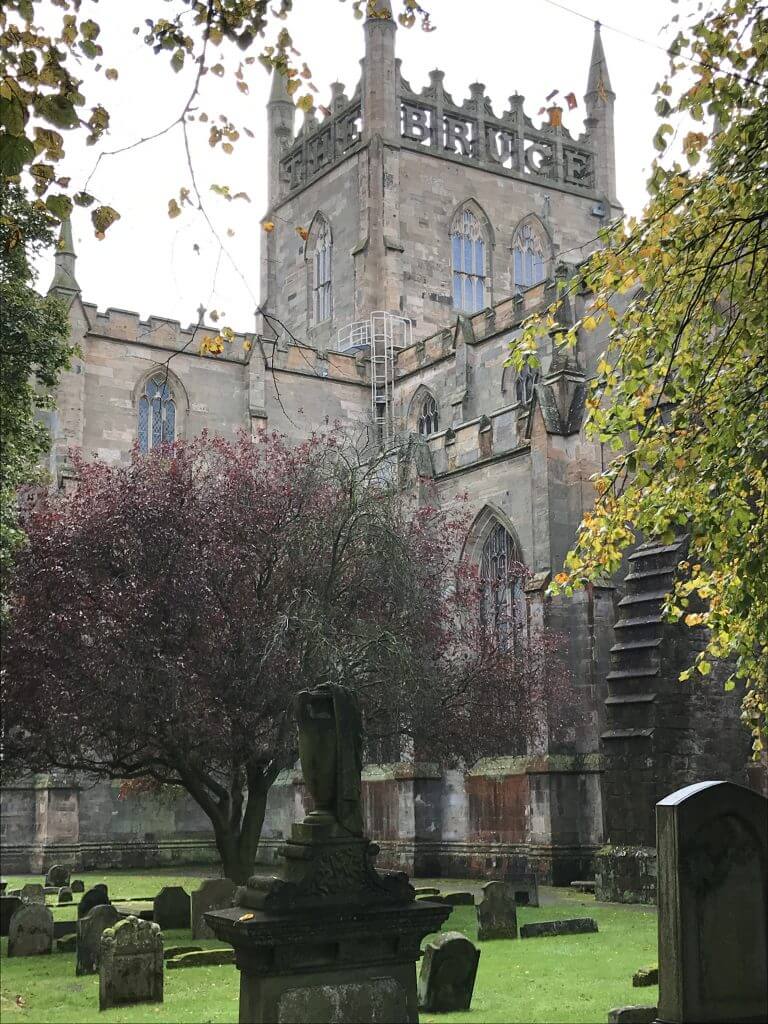 Do you have Scottish ancestors?
Could you be related to Bruce line?
Mathematically it can be shown that roughly 26 generations – with some conditions/assumptions – in the UK islands is enough to trace back to a most recent common ancestor like Robert the Bruce or King Edward III in England would be a similar equivalent.

For example, recent royal duchesses Meghan and Kate are both related to Edward III, as is Ellen Degeneres. 26 generations is roughly 800/900 years. To see the maths behind it, click the link below.
An identical ancestor for everyone in Britain would be 46 generations ago estimate 1300 years ago around the time of Charlemagne.
If you have Dunfermline links, visit the Local Studies Library at Dunfermline Carnegie Library and Galleries for more information on how to trace your ancestors.
Weblinks:
Every Baby Is A Royal Baby – Youtube