This vault was believed to have been used to inter Prince Robert, the last child of King James VI and Queen Anne, who was born and died in 1602. Queen Anne gifted the vault to the Wardlaw family in 1616.

Queen Anne of Denmark (1574-1619) married King James VI of Scotland (1566-1625) in 1589 and as a wedding gift, James gave her Dunfermline! Technically, the Lordship of Dunfermline and then a few years later added Dunfermline Abbey with its lands and revenue – dissolved following the 1560 Scottish Reformation. Quite a gift! Queen Anne loved Dunfermline, she made alterations to the Palace and spent much time here, you can find out more by visiting the ruins. Run by Historic Environment Scotland you can get information on how to visit with the link below.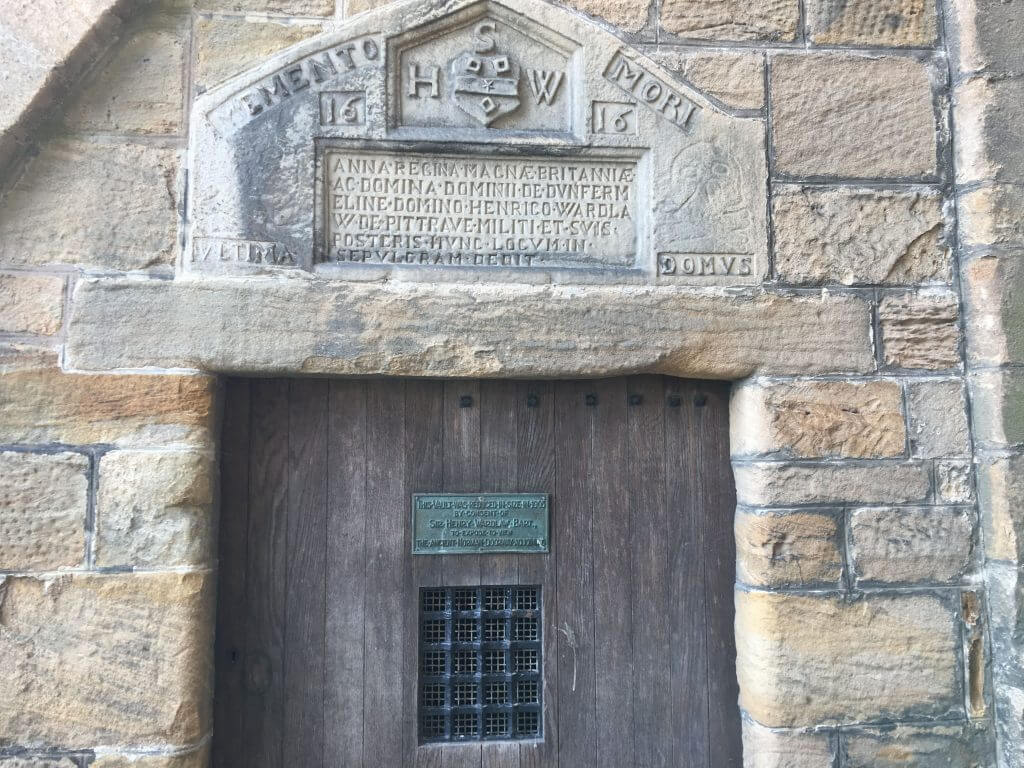 She also provided support to the town, in 1610, Queen Anne's Mortification states she resolved to give in perpetuity £2000 from the lordship of the Regality of Dunfermline to make provision for the Grammar School and Sang School at Dunfermline.
The annual payment from the Queen Anne Mortification to the Master of the Sang School was £8 6 shillings 8 pence. Even with the addition of fees, it was insufficient for a livelihood; the holder of the office generally had to look for some other source of revenue. Webster (1875-1957) writes the annual payment now falls to the Master of the Music of the New Abbey Church. The Sang School playlist below has a contemporary interpretation of instruments and music from 17th century Scotland.
Weblinks:
Historic Environment Scotland – Dunfermline Abbey and Palace